Visual Arts
CREATE@NCS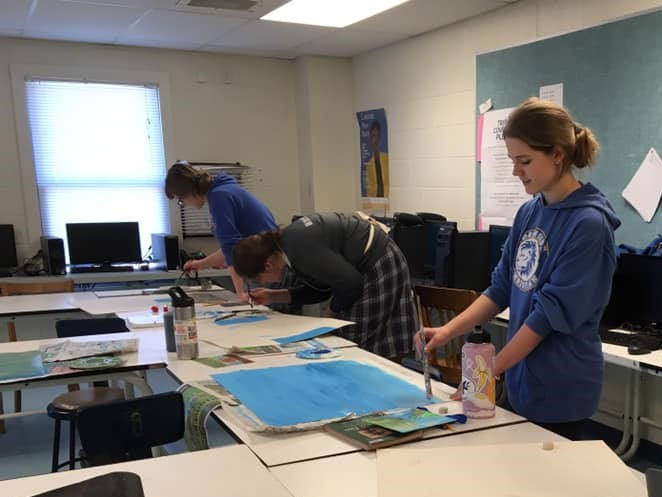 Art classes taught by an art instructor are offered for K5 through 12th grades. Art is part of the required curriculum through 9th grade and many of our students continue in art class through their senior year.
Secondary school art classes cover artistic composition, color theory, pencil drawing, oil pastel drawing and resists, ceramics, candle casting, calligraphy, animation, charcoal, scratch board, tessellations, watercolor, sculpture, printmaking, and etching.
Many secondary school projects are entered into fine arts competitions in both the fall and spring semesters.