Middle and Secondary Program
Middle School students transition out of contained classrooms
Our middle school consists of grades 6-8. NCS students in the 5th and 6th grades experience a positive, well-scaffolded transition to bell-schedule pacing and team teaching.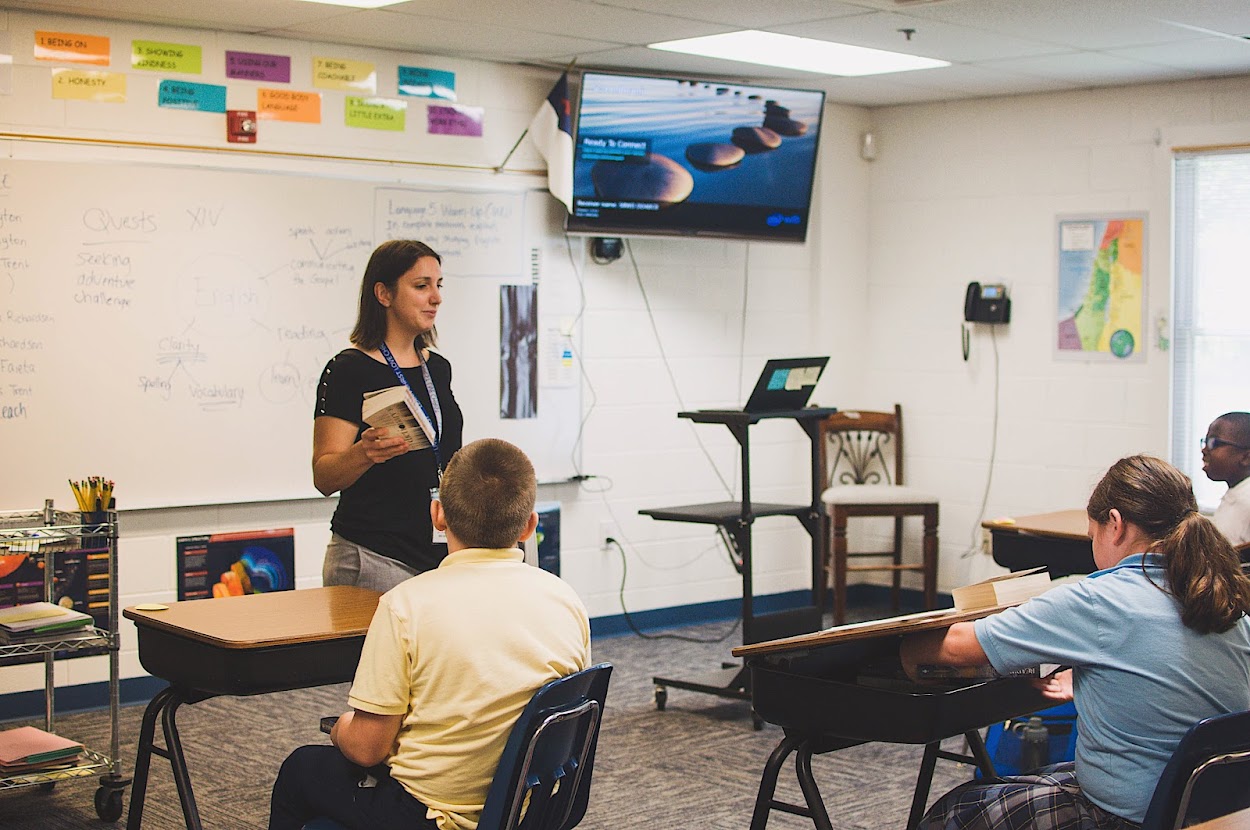 These students have the continuity that comes from a contained classroom and the dynamic learning that comes from specialized teachers in each area: language arts, science and math, and social studies. Some of these same teachers instruct 7th and 8th grade students in independent courses. The contained classroom familiarity provides a reassuring platform for becoming independent learners. The 5th and 6th grades each have a lead teacher, who oversees their workload and communicates with parents. By the 7th grade, students will experience a secondary structure, with independent courses and more movement throughout the school day.
"It has been an exciting and motivating teaching model." — Elaine Faieta, technology teacher and former 5th grade lead teacher
Once a month, upper class secondary students present a Bible lesson as part of our mentoring program. Middle school students love the opportunity to learn from high school students.
Middle and Secondary Curriculum Overview
Northside is in the process of increasing its usage of Bob Jones University Press in every subject area because of its emphasis on research- and standards-based educational content, a high standard of academic rigor, and distinctive biblical-worldview shaping integrated into every subject. Copies of the Scope and Sequence are available which list specific skills taught in each subject for each grade level.
Middle and Secondary Handbook
Middle and Secondary Procedures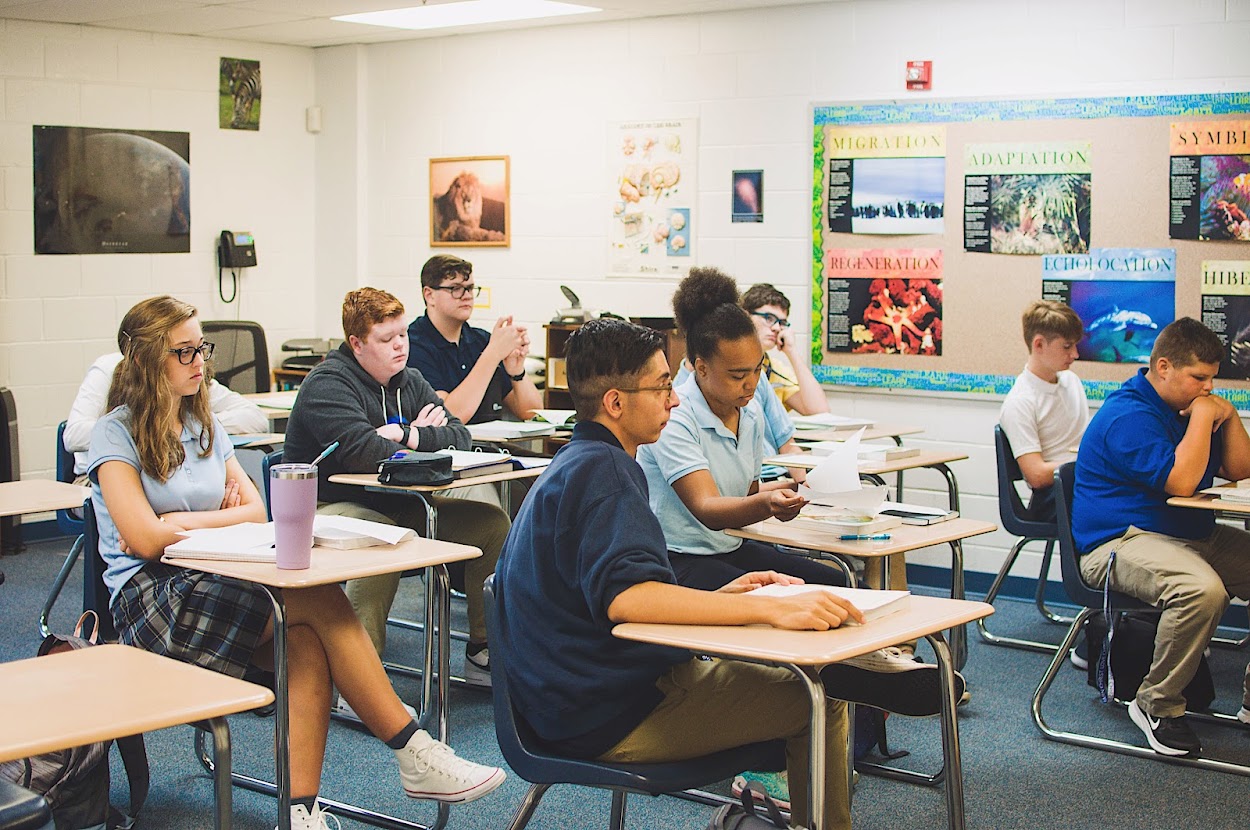 Grade Reports
Northside Christian School maintains a nine-week reporting period. A grade report is sent home at the end of each nine-week period stating academic progress and showing areas of conduct that need to be improved. An interim progress report is sent home half-way through the nine-week period if your child's grades drop two grade levels or are below a C average.
Please feel free to contact a teacher and set up a conference if you have any questions after receiving these reports. We encourage communication between the parent and the teacher. If an account becomes delinquent, the grade report will be held until arrangement for payment has been made with the office.
Honor Roll
The honor roll is compiled after each nine-week grading period and semester. Honor roll is awarded for grades 4 through 12.
The honor roll is determined by the following qualifications:
• Honor Roll of the Highest Honor — all A's
• Honor Roll with Special Honor — all A's & B's
An incomplete on a report card may prevent the student's name from being included in any published record of the honor roll.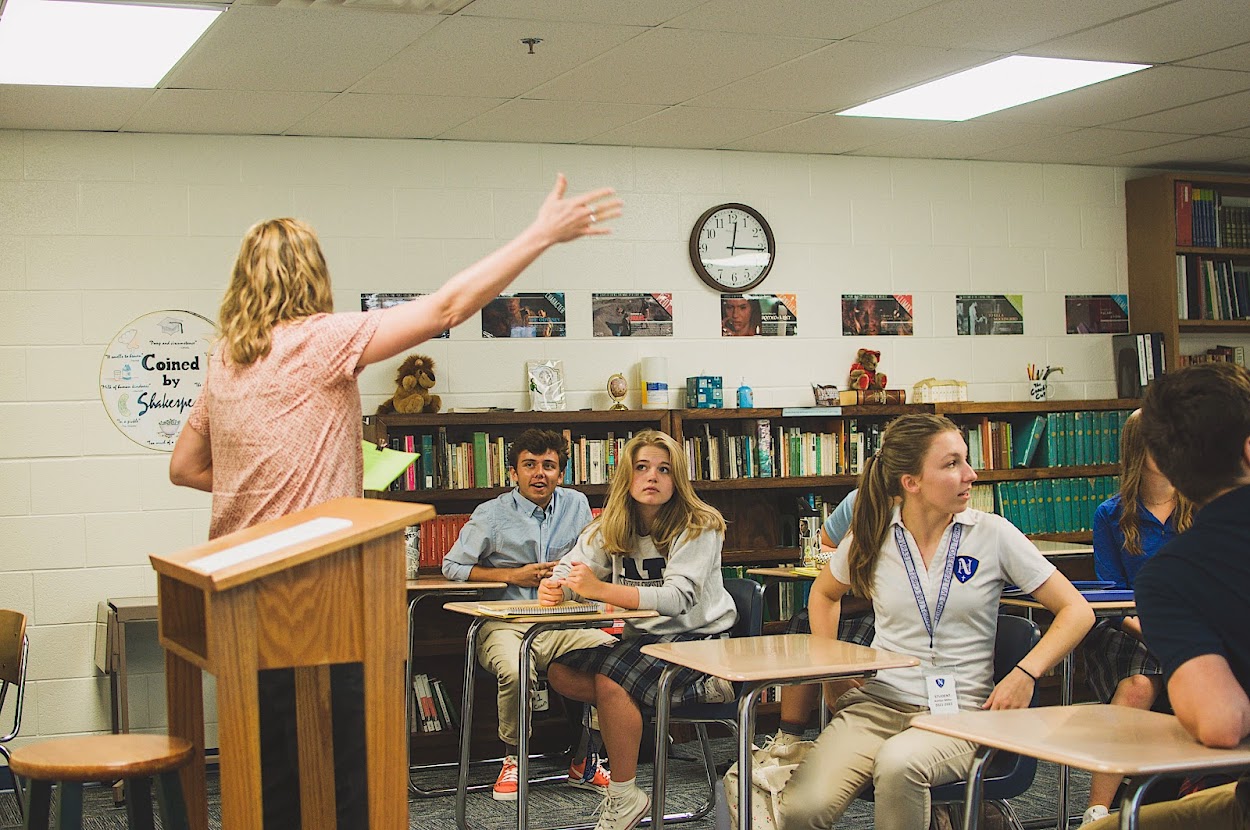 Grading Scale
The following grading scale is used throughout the school:
92-100 = A
83-91 = B
74-82 = C
65-73 = D
64 and below = F
Although the final grade is given as a letter, it is based on an average of the percentage grades.
Incomplete is given when requirements have not been met. A student is given ample time to make up an incomplete grade. If it is not made up within the prescribed time, usually a day's grace for each day with an excused absence, the grade will be changed to reflect the missing assignments.
High school GPA is calculated using a weighted scale up to 4.25 points for an A+ in a high school course, and up to 5 points for an approved dual credit college course. The weighted scale GPA determines selection of Valedictorian and Salutatorian, but parents and students may select a non-weighted 4 point scale for transcripts.