Train Up a Child
Train up a child
What would you do for 17,000 more hours to train up your child in the way he should go?
Northside Christian School is here to partner with you in that training. And we've been doing so for 50 years! By the time a student graduates from high school, she has spent more than 17,000 hours in school. Make those hours count at Northside Christian School.
Our focus is on discipleship in every interaction. The Biblical worldview of our redeemed faculty together with our curriculum choices ensures that every subject points to Christ. Students have ample opportunity to seek out one on one time with teachers when they need help understanding academic material or when they desire spiritual guidance. We start every day in the Bible, either in Bible classes or chapel. Our middle and secondary Bible classes are taught by local area pastors. Our Junior and Senior students have the opportunity to participate in a mentoring program. The program teaches them how to teach children about the Bible, and then gives them opportunities to teach our younger grades.
Updated Facilities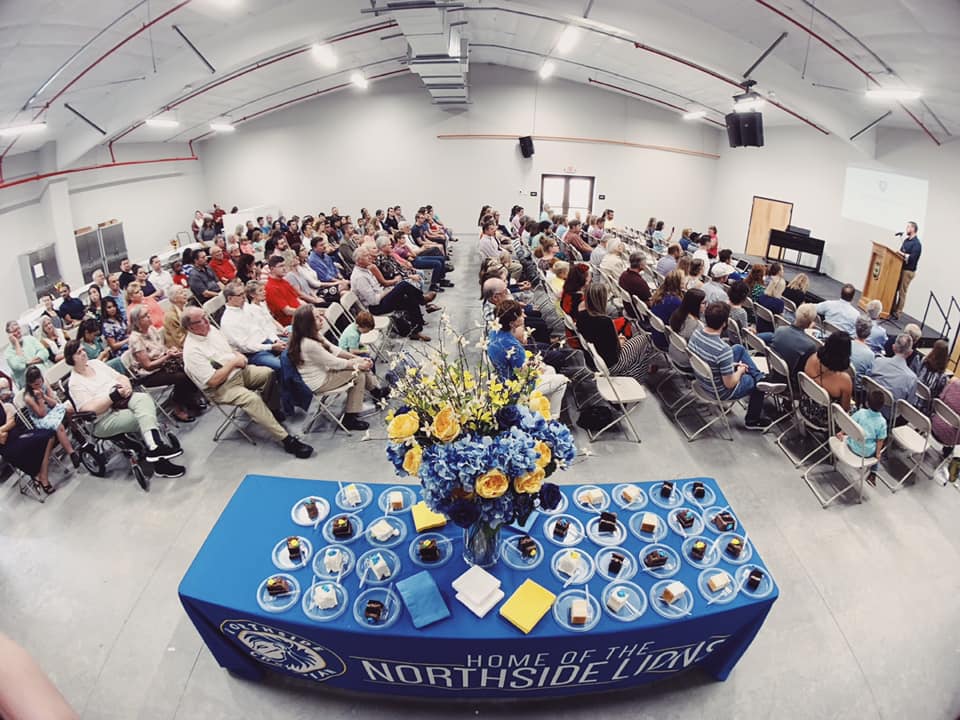 Our updated facilities include two classroom buildings. The Deubner Center was built in 2002, and houses our full-size gymnasium, locker rooms, concession stand, computer lab, science lab, art room, and 8 other classrooms, as well as a fully equipped stage for theatrical and musical productions. The Campbell Elementary Building was dedicated in the Fall of 2019, and houses 6 preschool and elementary classrooms, offices, teachers' lounge, conference rooms, a large acoustic music room with a grand piano, a kitchen, and a cafetorium. The cafetorium is a multi-purpose room in which chapel, lunch, and many other meetings and activities take place.
"I love the huge classrooms, improved security with how the offices are situated, and the cafetorium makes a great meeting space." — NCS Parent
Call (614) 882-1493 today to schedule your visit. Tour the buildings, observe a class, and speak with Principal Jesse Stout. If you would like us to contact you with more information, please fill out our Prospective Student Form.